Business Model
The business model has been designed in such a manner that risk costs are minimized and the incentive for the developer, contractor and operator get as high as possible. Agreement on compensation and use of BLC is written between the city and the developer, the developer and the contractor and operator and prospective customers in the BLC. The business model is based on three forms of compensation:
Joining fee
Traffic pilotage Fee
Cost per service according to price list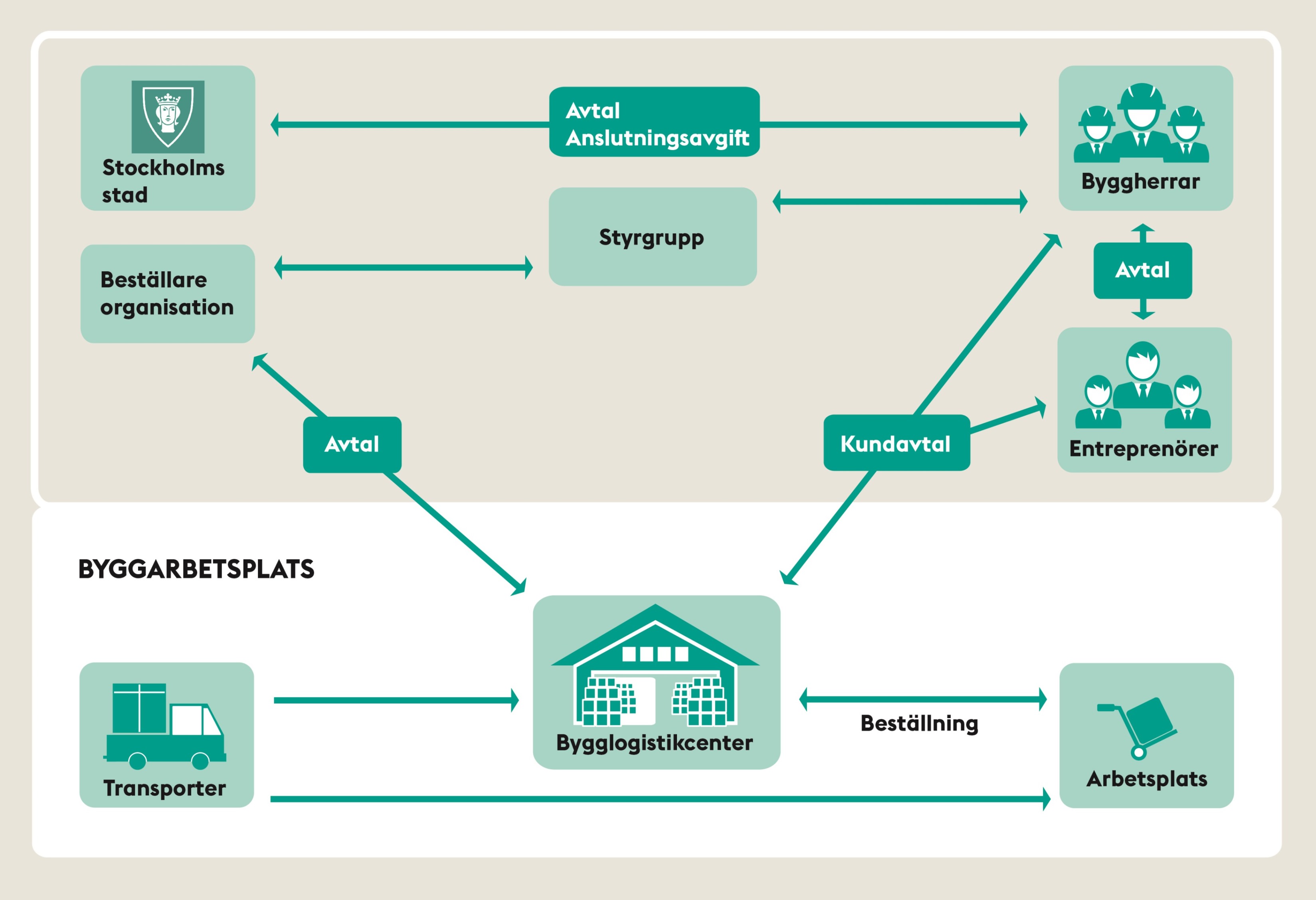 Joining Fee
Stockholm city built the facility and is responsible for the commissioning organization and the procurement of the operator. The cost of this is allocated per property developer incl. City of Stockholm. The sharing is done per sq light BTA.
Traffic Pilotage FeeThe operator is making sure that a traffic pilot manages the booking system and updates a common APD plan for the area. The traffic pilotage fee is invoiced to the customer by the operator but is partially returned to the city to finance the facility.
Cost per service according to price list
The city has in the procurement developed a price list for defining the range of services for BLC. The customer is billed for used services such as storage, retrieval, drop off and more.